REGISTRATION AND CERTIFICATION FLOW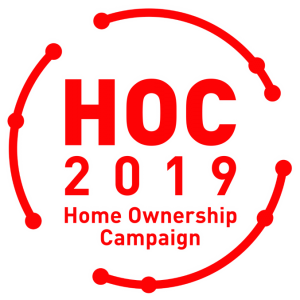 (Submission to REHDA Malaysia)
All interested developers with residential properties in Peninsular Malaysia may register their properties with REHDA Malaysia by completing the prescribed:

All forms must be accompanied by a certified copy (certified by a solicitor) of the Developers' Licence (DL) and Advertisement & Sale Permit (AP),
OR copies of the Certificate of Completion and Compliance (CCC) for completed properties together with Declaration Form and payment of the Administrative Fees. 
All forms, documents and bank deposit slip (for registration fee) to be emailed to REHDA Malaysia Secretariat at

hoc2019@rehda.com

.

Incomplete submission will be rejected.

Please note that Sale & Purchase Agreement affecting the transaction must be executed between the purchaser and the developer on or after 1 January 2019 but not later than 30 June 2019; and
The registration exercise with REHDA Malaysia is opened up to Wednesday, 19 June 2019, 6.00 pm.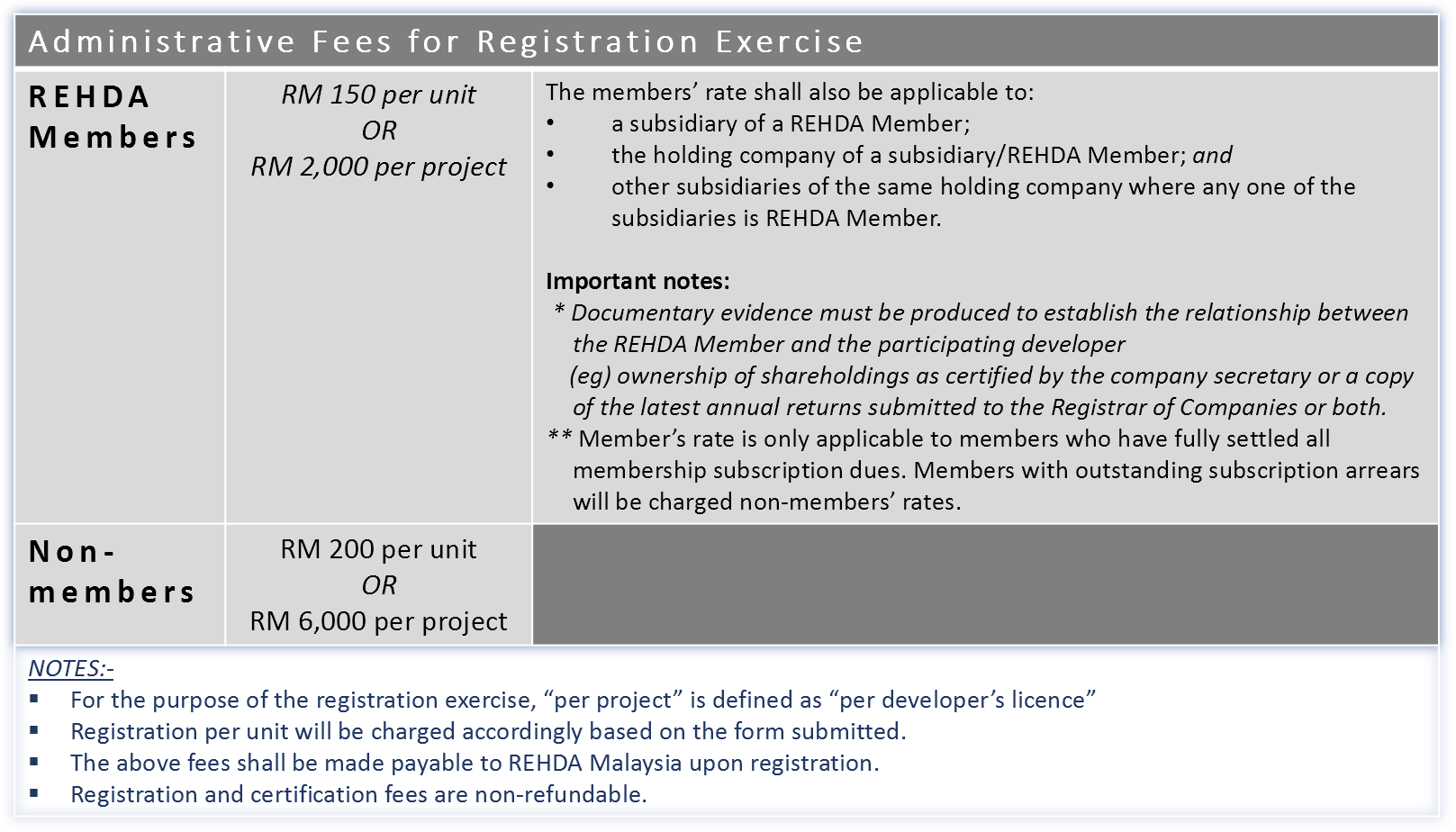 (Submission to REHDA Branches where the project is located)
Only properties which have been registered with REHDA Malaysia, SHAREDA and SHEDA will be entitled to the stamp duty waivers.
Upon the sale of a property which has been registered, the developer shall prepare a "Certificate for Stamp Duty Waiver" as in the attached format, in quadruplicate using BLACK pen (only) with original signatures and company stamp, and forward all 4 copies together with a copy of the Sale & Purchase Agreement (relevant pages with details of purchaser, developer, property and signatures) to the REHDA Branch in the state where the property is situated for certification;

Please use separate sheet for each transaction;

The REHDA Branch concerned shall return 2 copies of the certification to the developer, to be produced to the relevant stamp duty offices for the purpose of stamp duty exemption, upon payment of the relevant Administrative Fee for Certification Process; and
The closing date for the Certification Process is Monday, 15 July 2019.
Forms/Documents for Registration Exercise
[certified copy]  Developers' Licence (DL) and Advertisement & Sale Permit (AP)
OR [certified copy] Certificate of Completion and Compliance (CCC) for completed properties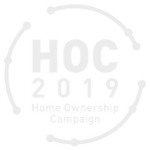 Form/Document for Certification Exercise
Copy of Sale & Purchase Agreement (SPA) [relevant pages only]
Registration and Certification Conditions
REHDA Malaysia
Wisma REHDA
No. 2C, Jalan SS5D/6, Kelana Jaya
47301 Petaling Jaya, Selangor Darul Ehsan
T : 03-7803 2978
F : 03-7803 5285
E : secretariat@rehda.com
W : www.rehda.com